1. Place your order on our site and checkout.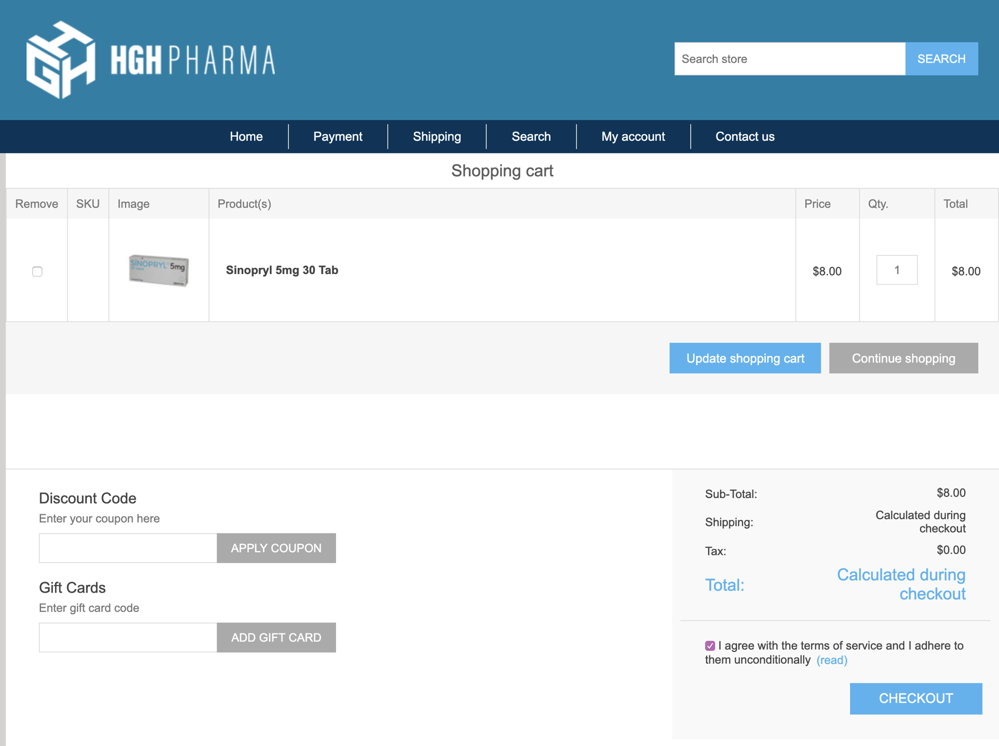 2. Select a shipping address from your address book or enter a new address and continue.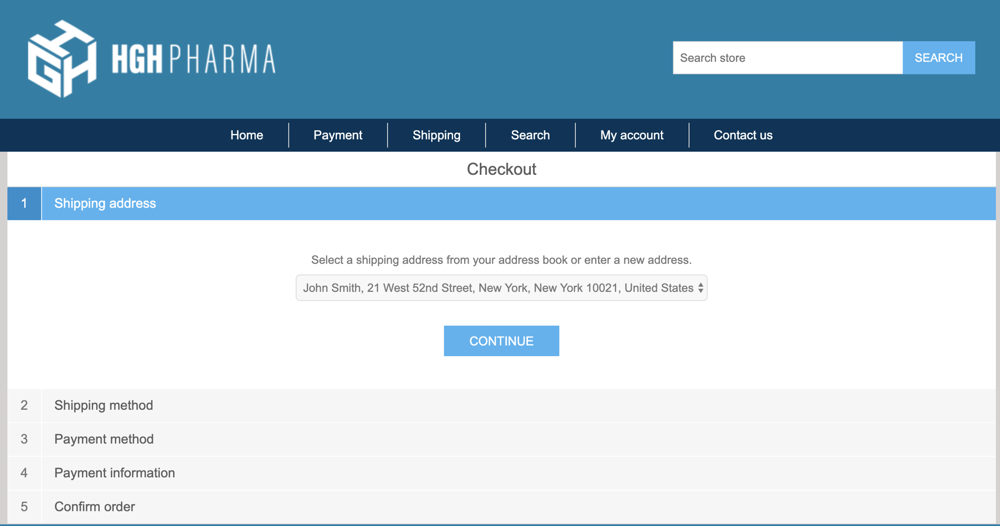 3. Choose "Pay by bitcoin" payment option and continue.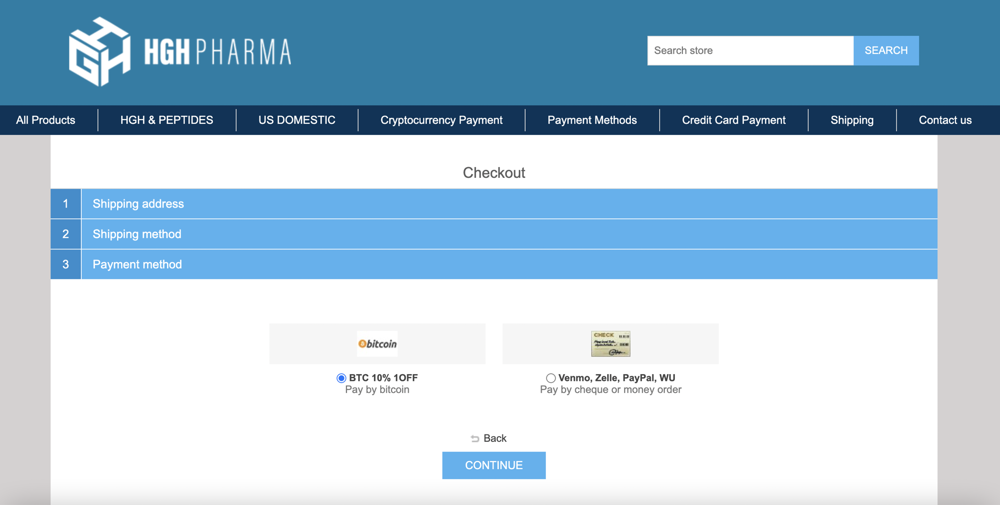 4. After placing your order you will receive an email to pay for your order with bitcoin. Please continue.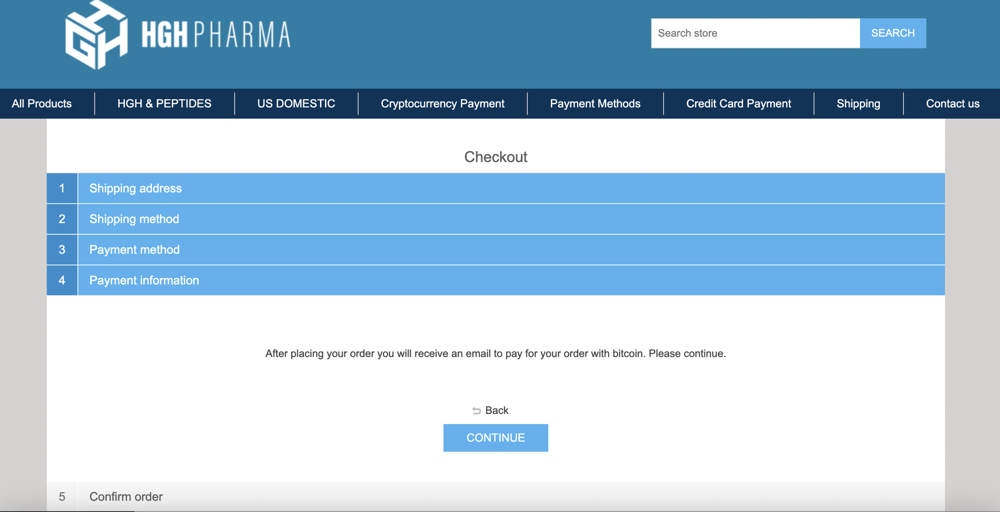 5. Please confirm the order and you will get an e-mail with Bitcoin address to complete the payment process.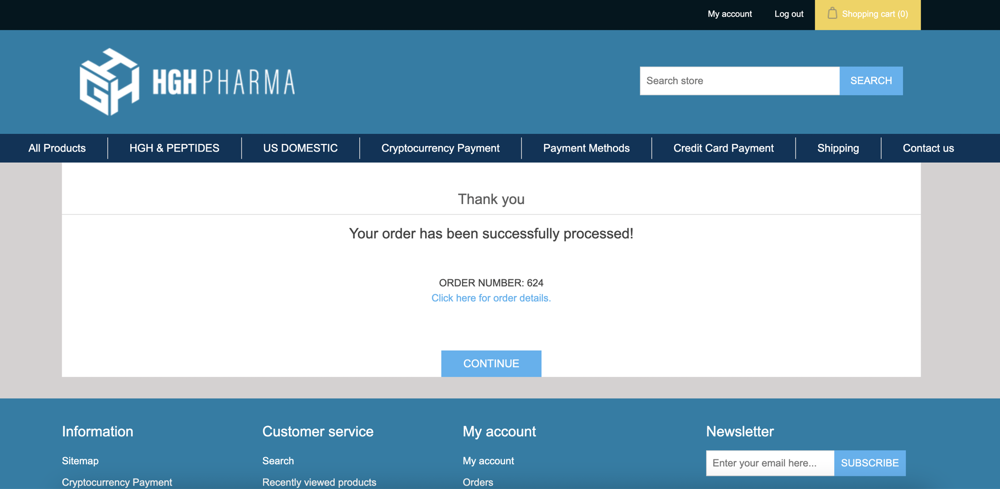 6. Congratulations! Your payment has been successfully processed.
Please don't hesitate to contact us at info@hghpharma.com if you have any questions during the order and payment process.
We will respond to your email as soon as possible.